Futures are higher as China Exports Accelerate With Credit in Recovery Boost: Economy (Bloomberg).  A re-acceleration of Chinese growth is what everyone has been waiting for…
Investment risks and cycles by Howard Marks.  We remain cognizant of the risks and imbalances but are much more constructive.
After all, Transports Closing in on All-Time High (Bespoke) and while small caps are strong (All-Star Charts).
Meanwhile in natural gas land, the latest NOAA 8-14 Day outlook was just released, and the Eastern Seaboard has now changed from above average temperatures to below average outlook: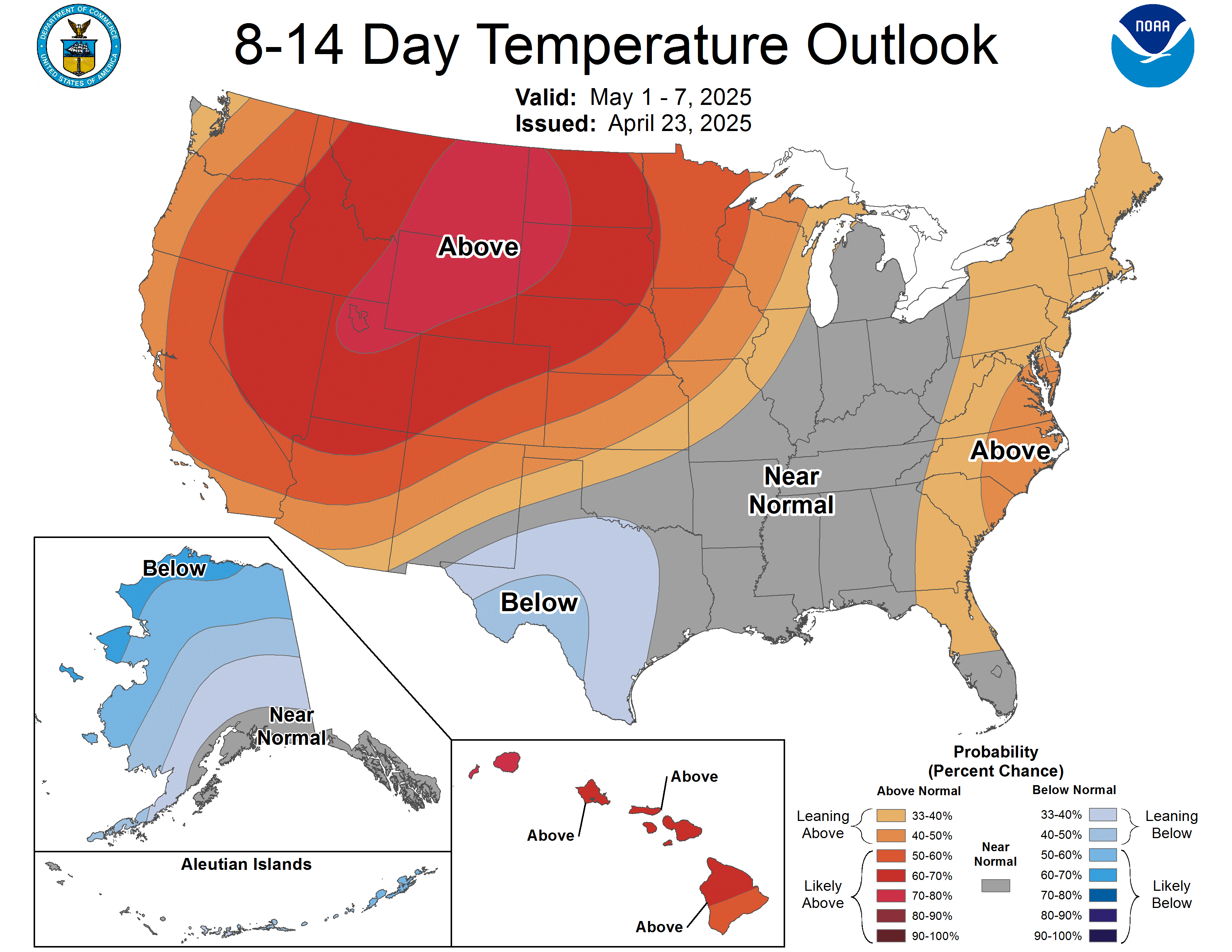 Don't get too excited, the unhedged and under-hedged producers face a Henry Hub price under $3.15…
On Tuesday a link to a commentary on Natural Resource Partners (NRP) was posted.  The question was asked 'What do you think about NRP'?  First, remember Independent Stock Analysis shall not become promotional.  Members are big boys who make their own decisions.  Second, ISA regularly warns against chasing yield.
ISA first noted NRP as an investment idea eight months ago here.  And a search (the little box in the upper right hand of your screen) brings the reader to every post which has seen NRP mentioned here.
I don't have much to add, so I'll regurgitate:  I think the distribution is safe, though it does not look to climb in a depressed coal environment.  Investments which have been made over the past number of years in aggregates (housing) and oil & gas should look to provide benefit is coming years.  The company will continue down this path.  A coal rebound, met or thermal, would be a nice kicker.  And the company is composed of 'hard assets'.
I do not believe my friend Tom's concerns about NRP being a MLP relates to his father's bad experience as this is a different animal.  Debt is less than three times free cash flow and NRP is not dependent upon capital market financing.  The interested investor ought to read the earnings releases and watch a presentation to judge for yourself.  "We all bet our money and take our own chances."