ISA operates under the theory the stock market continues in a secular bear market which began in 2000.  Strangely, the Dow has only had one negative year ('08 down 35%) the past 10 years.  The Dow was down a rare three years in a row from 2000-02.  At some point we expect a third and final downdraft, perhaps just not yet.
Rail Traffic Won't Fall at Value Plays.
A Surprisingly Positive Final 2012 Update On Jobless Claims from Capital Speculator.
A pathetic list:  The 5 Best Commodities of 2012 at Minyanville.
Sorry, Folks, We Don't Just Have 'A Spending Problem' at Business Insider.
2012: The Year in Graphs:  Washington Post.
Random charts tell interesting stories by Scott Grannis.
The Six Biggest Investing Lessons of 2012 by Josh Brown.
Brent Oil's Third Year Over $100 Looms on Supply Risk (Bloomberg).  Yet Cushing stocks are at an all-time high (Platts).  I don't agree with Bakken oil boom in question (Mining).  Bill O'Reilly is Misinforming Americans About Oil Supplies (Oil Drum).
Uranium:  "The new government in Japan has announced it will review the planned nuclear power phase-out proposed by the previous administration."  BBC  Blowing Up: The Transfer Of French Nuclear Technology To China at Testosterone Pit.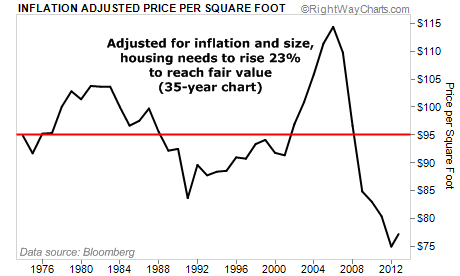 Off topic on raising children:  A Nation of Wimps (Psychology Today).
Coming Wednesday:  "Hello 2013".