The S&P 500 and all ten sectors are now more than two standard deviations below their 50-day moving averages:  Bespoke.
Two weeks ago Basic Points: Twentieth Anniversary Issue by Don Coxe was posted.  Did you print and read it?  You should have…
"It should be obvious that China's economy has turned the corner."  Humble Student of the Markets
MLP Cliff Dive Update by the MLP Guy.
What's going on?  The Minsky moment?  Ritholtz
The NASDAQ broke down:
As of Friday: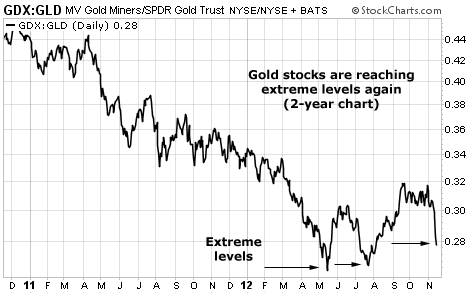 Gold in yen: