Oil Declines for Second Day, Pares Loss as Storm Approaches Gulf at Bloomberg.
Crude and product inventory charts courtesy of BMO and Investor Village.
Saudi Arabia is pumping at record levels but risks to crude supply disruptions remain at Sober Look.
The oil shale boom and oil imports:  Mark Perry.  I'll suggest the oil and shale gas revolution does not receive enough credit for keeping the US economy afloat.
The history of US SPR releases:  Ritholtz.
Shell plans at least $1 billion a year China shale gas investment at Reuters.  The $1 billion sounds like a lot; consider it a start.
A huge infograph on shale gas:  Visual Capitalist.  The vast untapped shale gas basis is hard to comprehend (RBN Energy).
Crude Oil and Bonds:  Dragonfly.
Great charts from Daily Wealth: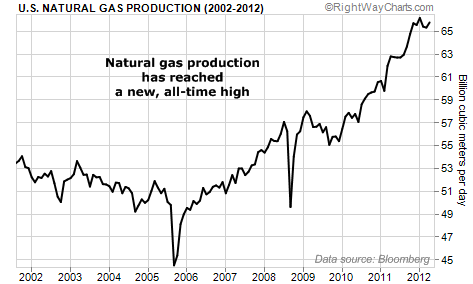 (The spikes down in production were hurricane related shutdowns.)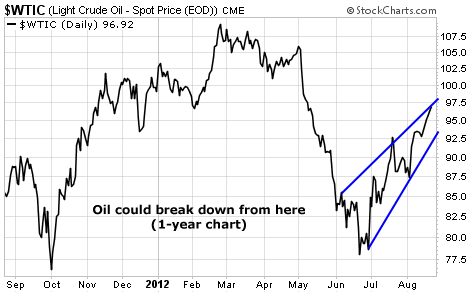 Click here for the ISA homepage.  Did you enjoy this morning's post?  Become a member today!